When you're birding, you want your entire focus to be on the amazing creatures you're trying to learn more about or take photos of. This is why you need to invest in a reliable backpack that would keep all your gear in place and would still be comfortable to wear for extended periods. So what are the best backpacks for birding?
There are lots of backpacks on the market that work for multiple purposes, and we tested many products to find you the best backpacks for birding. These models will help you enjoy your time without worrying about losing any of your valuables. So, keep on reading to learn more about our top choices.
In a Hurry? Here are Our Top Picks…
Best Backpacks for Birding: Our Top 4 Picks
Not all backpacks are the same. Some of them are designed to carry big weights, while others are designed to provide easy access whenever it's needed. The best backpacks for birding won't disappoint you on day trips because they're built to provide maximum comfort without adding too much weight to your gear. At the same time, they will keep your valuables organized. Here are our top picks.
When you're birding, you want a backpack that protects all your expensive equipment and provides easy access to them on the spot. This backpack is specifically designed to cater to the needs of outdoor enthusiasts with a compartment to store clothing and other personal stuff. In addition, it comes in different elegant colors.
It's made of waterproof, durable canvas and, unlike other backpacks, comes with a rain cover. This is a big plus for outdoor lovers because you can rest assured that your camera and other expensive equipment won't get wet.
This is a 20-liter backpack with customizable padded dividers that you can use to adjust the internal space. It features a special compartment for your camera and all its accessories, and there's a padded compartment that can fit a 15-inch laptop or any other device that you want to pack on your outdoor trip. The padding eliminates the risk of your device malfunctioning in case of an impact.
Thanks to the side-access design, you will be able to place and remove your camera easily to take shots on the spot. The full-zip front access is easy to use when you're on the go. The backpack also features a large pocket that you can use to hold your water bottle. There's a tall pocket with a compression strap that you can use to keep your tripod.
Author Note: You can rest assured that your equipment won't get stolen, thanks to the anti-theft design. The lockable zippers and the metal hook will keep your expensive equipment safe.
Wearing this backpack for extended periods won't be an issue. It features wide shoulder straps that won't dig into your skin and an adjustable chest strap that helps distribute the backpack's weight more evenly, especially during long hikes. It also features back padding for more comfort.
When you're traveling, you can attach this backpack to your rolling luggage to make travel easier. However, the backpack doesn't have a lot of internal pockets. But if you're looking for a reliable backpack to hold your camera and other photography accessories, this should be the right one for you.
It's our top choice for the best backpacks for birding.
What We Like
High-quality waterproof canvas.
Customizable dividers.
Special camera compartment and tall pockets to hold your water bottle or tripod.
Easy front and side access with lockable zippers.
Wide shoulder straps and chest belt.
Padded back for more comfort.
What We Don't Like
Not enough internal pockets.
This versatile backpack works for multiple purposes, but it's definitely one of the top choices if you're looking for a backpack for birding. The 28-liter capacity is big enough to fit everything you'll probably need on a day trip where you go birding or hiking. It features nylon lining for added durability and a 15-inch shoulder drop for more comfort.
The backpack is made of high-quality polyester and ripstop nylon to last for long. It has a water repellent finish, so your camera and other electronics won't get wet if it starts to rain.
It features a waist belt for a custom fit, and the sternum strap comes with a whistle buckle to add more safety. This backpack features reflective details that can make you more visible in low-light conditions. It comes in multiple colors, and there's a special camo color that will make you undetectable to wildlife.
The spacious main compartment is big enough to fit all your belongings, and there's another laptop compartment that you can use on days where you work after you're done studying birds in the wild. You can also use this compartment on your birding trip to keep your notes or photos.
After wearing a backpack for a long time, you're expected to feel some level of discomfort, but not with this one. It features the FlexVent suspension system with custom injected molded shoulder straps and a padded mesh back panel to increase breathability. There's also a breathable lumbar panel that you will appreciate on hotter days because it improves ventilation.
Easy access to your water bottles is guaranteed as the backpack features two mesh water bottle pockets on the sides. You can also use them to store some of your tools. The front part has an extended sleeve and zip pockets, and there's an external fleece-lined pocket where you can keep your valuables.
Author Note: One of the things that you need to consider is that the bottom is slanted, so it won't stand on its own if you put it on the ground. But if you don't mind, this will be one of the best choices for hiking, birding, and other outdoor activities.
It's a great runner up for best backpacks for birding.
What We Like
High-quality ripstop fabric with a water-repellent finish.
Spacious main compartment with several sleeves and pockets to organize your gear.
Waist belt for a custom fit.
Comfortable shoulder straps.
FlexVent system to add more comfort and breathability.
What We Don't Like
The backpack won't stand on its own.
With a 20-liter capacity, this backpack will be the right choice for all birding and outdoor enthusiasts. It features a large zippered main compartment that allows for easy access to all your tools and equipment. It also features dual stretch mesh side pockets that hold several items to keep your valuables organized.
You can use this backpack for multiple purposes, thanks to its practical design. The internal sleeve can be used to hold a hydration reservoir or a laptop when you're not spending time in the wild. The sleeve is big enough to hold a 3-liter water reservoir, so you can stay hydrated while you're birding.
To increase comfort, there's a mesh-covered foam back panel which adds more support and breathability. You will appreciate this after spending a long day birding in the sun. In addition, you will be able to adjust the backpack's fit, thanks to the waist strap, which also helps distribute the weight.
Unlike other backpacks, this one has some structure and can be a little stiff. People who like to spend time outdoors will love that this backpack won't always fall to the ground when you place it down.
This is the right pick for an outdoors enthusiast because it's compatible with several tools and accessories that can make your time away from home more fun. It comes in multiple colors, so you can definitely find one that appeals to you and matches the rest of your birding clothes.
However, this backpack won't be that comfortable to use if you have a petite frame. If you have a short torso, the shoulder straps will dig into your skin. It will work best for a taller person.
What We Like
A spacious backpack with a large zippered compartment.
Internal sleeve to hold a 3-liter reservoir.
Several pockets for your valuables.
Mesh foam panel to add comfort and breathability.
What We Don't Like
Not suitable for shorter people.
With an affordable price tag, this backpack will be the perfect choice for someone who enjoys birding but is on a tight budget. It has an easy to access design with a waterproof pocket added to the main compartment to keep your valuables safe. It also features a zipper on the back to access the internal wet pocket, so you can place any wet items and keep them away from the rest of your gear.
This backpack has a capacity of 40 liters, so it will work for birdwatching enthusiasts who spend the whole day or even multiple days away from home. It's made of high-quality materials and durable nylon lining to stay in the perfect condition for a long period. The material is wear and tear-resistant to withstand heavy-duty use and is enhanced by bar-tacks at the major stress points to increase durability. The double-layer bottom piece allows you to carry more stuff in the backpack.
The breathable mesh shoulder straps feature high-quality sponge padding, so they won't cut into your skin at the end of the day. The backpack comes with a chest clip with a whistle buckle to help distribute the weight more evenly. This setup also keeps the backpack centered, so you can enjoy your outdoor adventure better.
Despite its larger capacity, this back folds easily to be stored into its own pocket for storage. It's also lightweight, so you won't struggle while carrying it. However, you should avoid adding lots of heavy items into the pockets because they might tear easily. Nevertheless, if you're looking for an affordable backpack, this should be the right one for you.
What We Like
Large capacity backpack.
Internal wet pocket for wet items.
Extra support with the bar-tacks.
Padded shoulder straps for more comfort.
Chest strap to distribute the weight.
What We Don't Like
The stitching on the pockets isn't very durable.
How to Choose the Best Backpack for Birding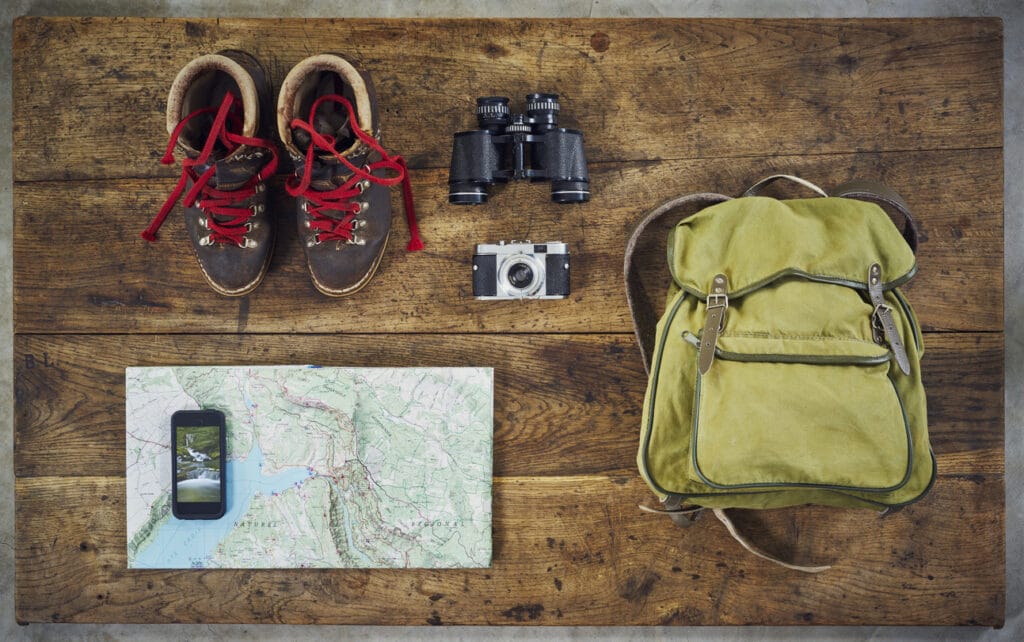 When you're away from home, you need a backpack that helps you organize all your gear and keep them within reach. At the same time, it should be reliable enough to be carried around in different weather conditions. Here are a few features that you need to think about.
Capacity
Unless you're planning a multi-day camping trip that involves birdwatching and other outdoor activities, you don't really need to buy a backpack with a very large capacity. A 20-liter capacity will be enough to handle your needs on a day trip, but you need more capacity if you're spending the night away from home.
In addition to the overall capacity, you need to think about how it's organized. You want to reach all your gear easily, and you want the small valuable items or electronics to be safely separated. Make sure that your backpack has a special compartment or pocket to keep a water bottle or hydration reservoir, so you can stay hydrated.
Construction
Author Note: Durability is a major issue because you don't want your backpack to break in the middle of your trip. High-quality materials should be on your priority list, and picking a backpack with ripstop material will be a big plus.
Because you're spending time in the wild, you want to make sure that your backpack is waterproof or has a rain cover. It will protect your expensive equipment from getting wet and damaged.
Comfort
After carrying your outdoor gear, you can be in total pain if your backpack wasn't built to enhance comfort. The shoulder straps should be wide and padded so they don't cause any pain or discomfort, especially if you're carrying a lot of gear.
You should also consider buying a backpack with a waist or chest belt. It will help distribute the weight, so you can feel more active while you're hiking or birding.
Choose a backpack with a practical ventilation system to increase breathability. It will enhance your comfort, especially in hot weather. This is an important consideration when choosing the best backpacks for birding.
Wrap Up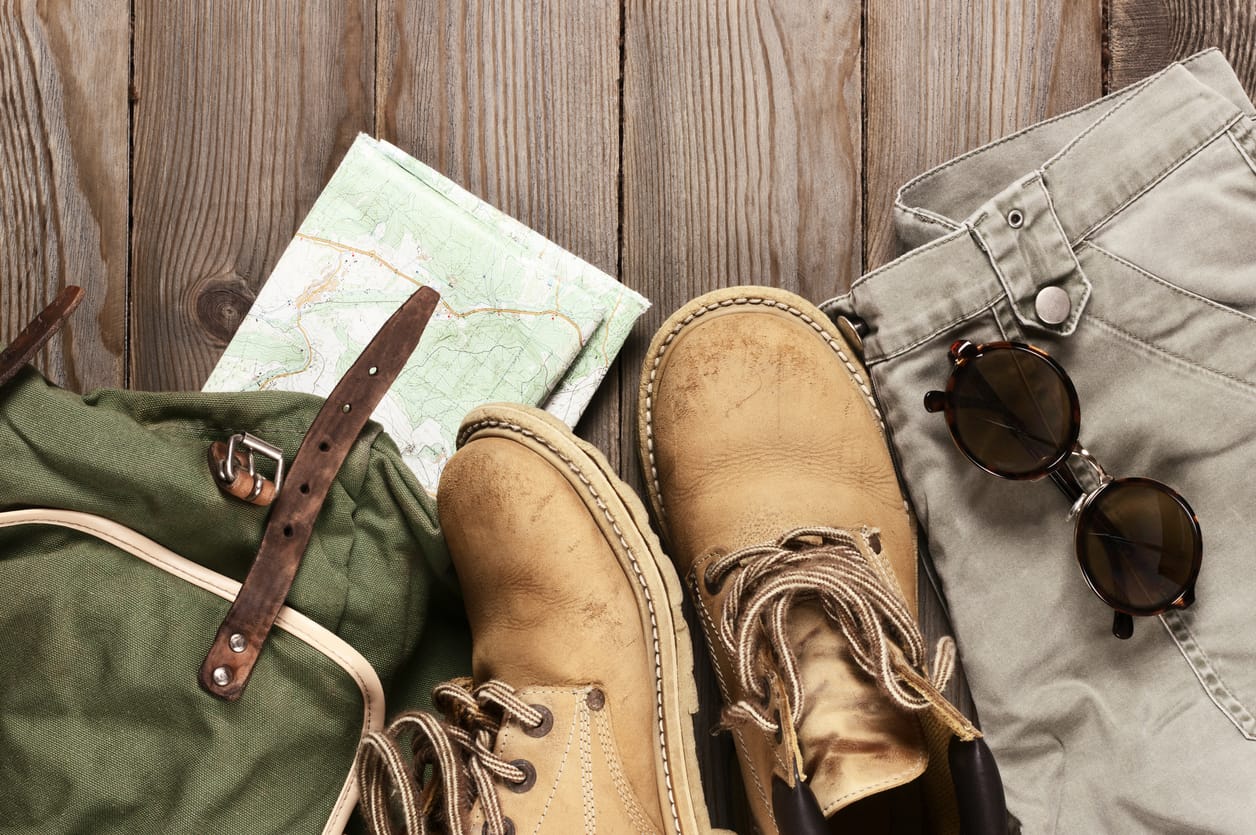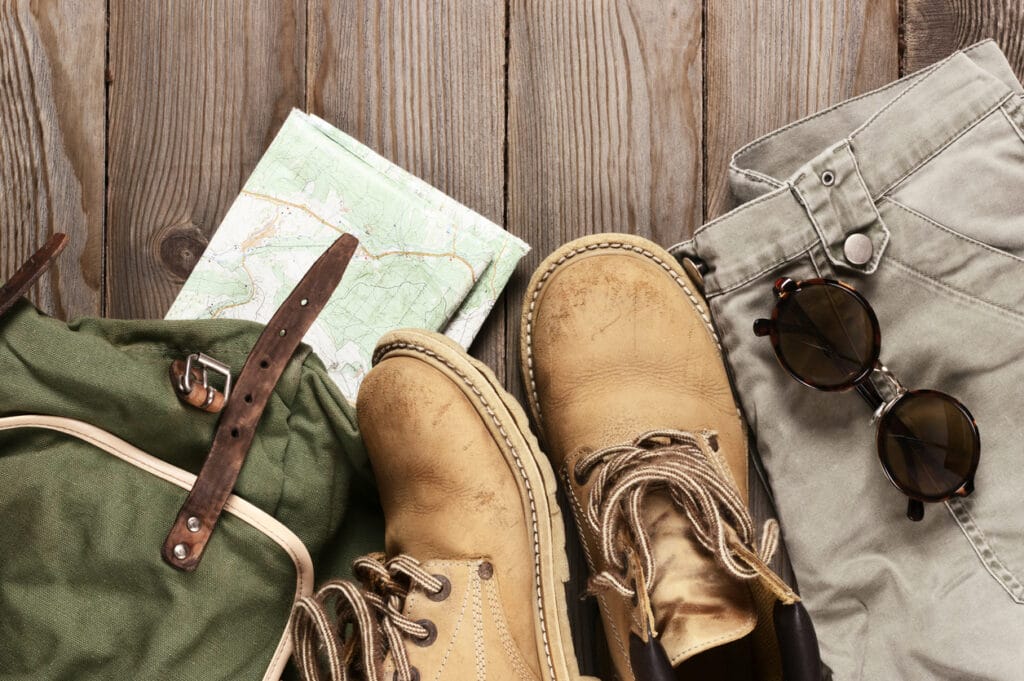 With the right backpack, your birding trip will be a huge success because you have all your gear within reach. We chose the BAGSMART Camera Backpack as our top choice because it has a rain cover and has a special compartment for your camera and tripod.
If you're looking for a slightly bigger backpack, we recommend that you take a look at The North Face Borealis Backpack. We hope you enjoyed our guide on the best backpacks for birding.
Fly high friends!