All white birds are very rare amongst land and song birds. They are usually actually albino or leucistic, meaning the white color is caused by a genetic defect resulting in the lack of pigment. There are more water and sea birds that are white and in this post, we look for all white or mainly white birds found in the United States.
Identification
The Snowy Egret is a medium sized heron with black legs and bill. The feet and eye patch are bright yellow.
Size
Length: 22.1-26.0 in (56-66 cm)
Weight: 13.1 oz (370 g)
Wingspan: 39.4 in (100 cm)
Range
The Snowy Egret is widespread throughout the United States and south through Central and South America. It can be found on coastlines and large bodies of water.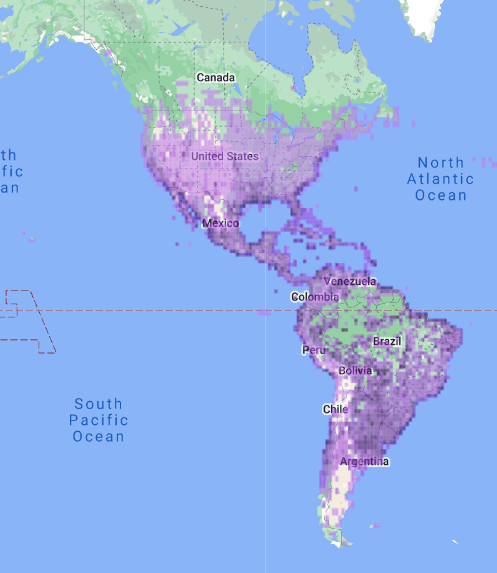 Facts
In breeding plumage the Snowy Egret is exceptionally beautiful with its yellow feet, black legs and long plumes. It was hunted nearly to extinction for those plumes.
It's equal opportunities for the Snowy Egret with parents taking part in incubation eggs and rearing chicks.


American White Pelican (Pelecanus erythrorhynchos)
Identification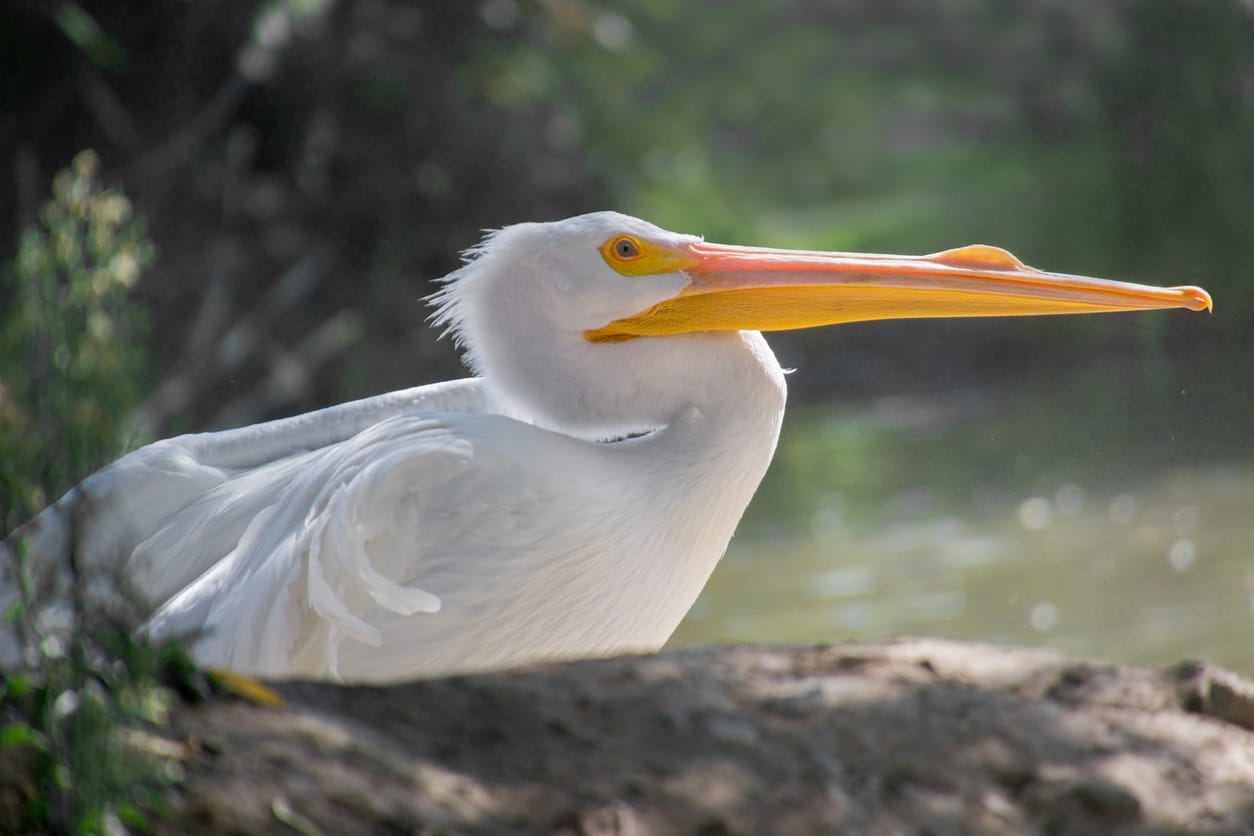 The American White Pelican is a huge and unmistakable waterbird with a bright yellow bill, complete with flattened horn on top.
Size
Length: 50.0-65.0 in (127-165 cm)
Weight: 158.7-317.5 oz (4500-9000 g)
Wingspan: 96.1-114.2 in (244-290 cm)
Range
The American White Pelican can be seen in any large body of water across the states, except for really dry desert areas.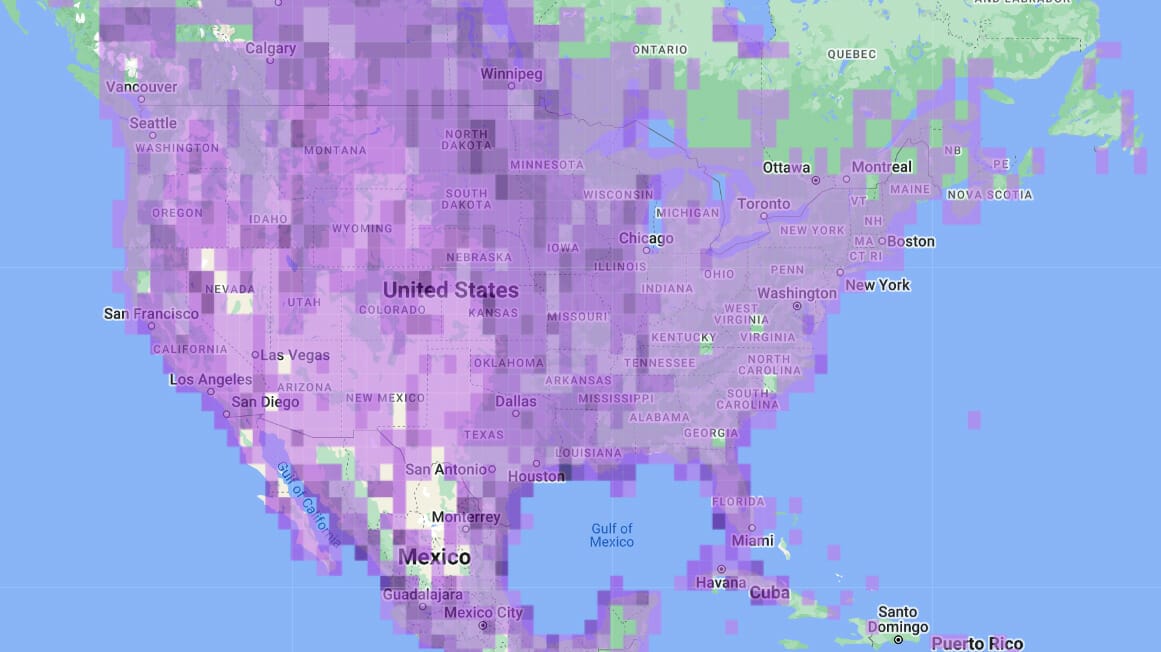 Facts
Spectacular on land, this huge pelican is even more stunning in flight as they often fly in groups in geometric like lines.
The American White Pelican is fairly predictable during the year with less than 60 breeding sites and regular migration lines.
Identification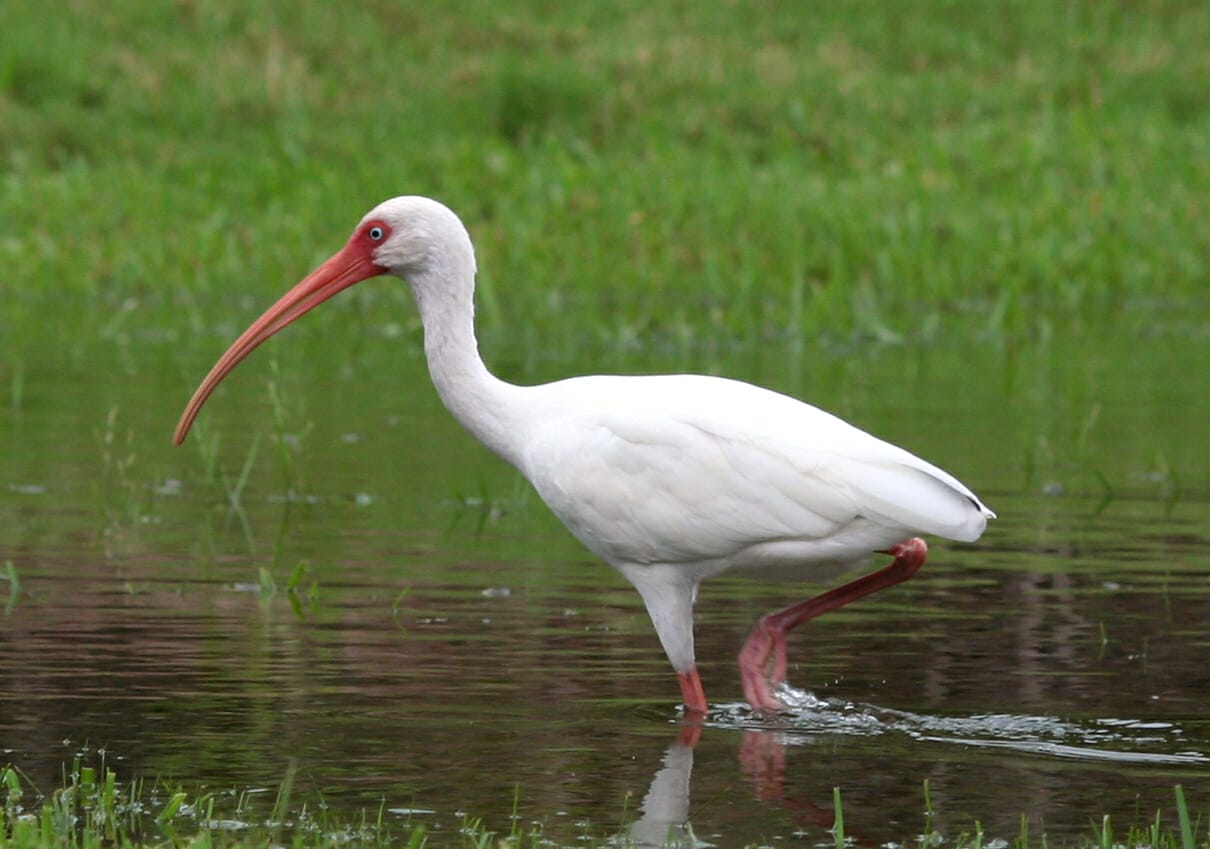 The White Ibis is a medium sized wading bird with pink legs and long bill. It also has a bare pink facial patch.
Size
Length: 21-41 in (53-105 cm)
Weight: 21-42 in (590-1200 g)
Range
The American White Ibis can be found in bodies of water across the United States but populations are concentrated in the south east.
Facts
The American White Ibis squabble a lot. Males will fiercely protect their mate and the nest. In colonies, this makes for a lot of disputes.
Like other large-billed birds, the chicks hatch with small versions. It is only after a couple of weeks that they grow and become curved.


Cattle Egret (Bubulcus ibis)
Identification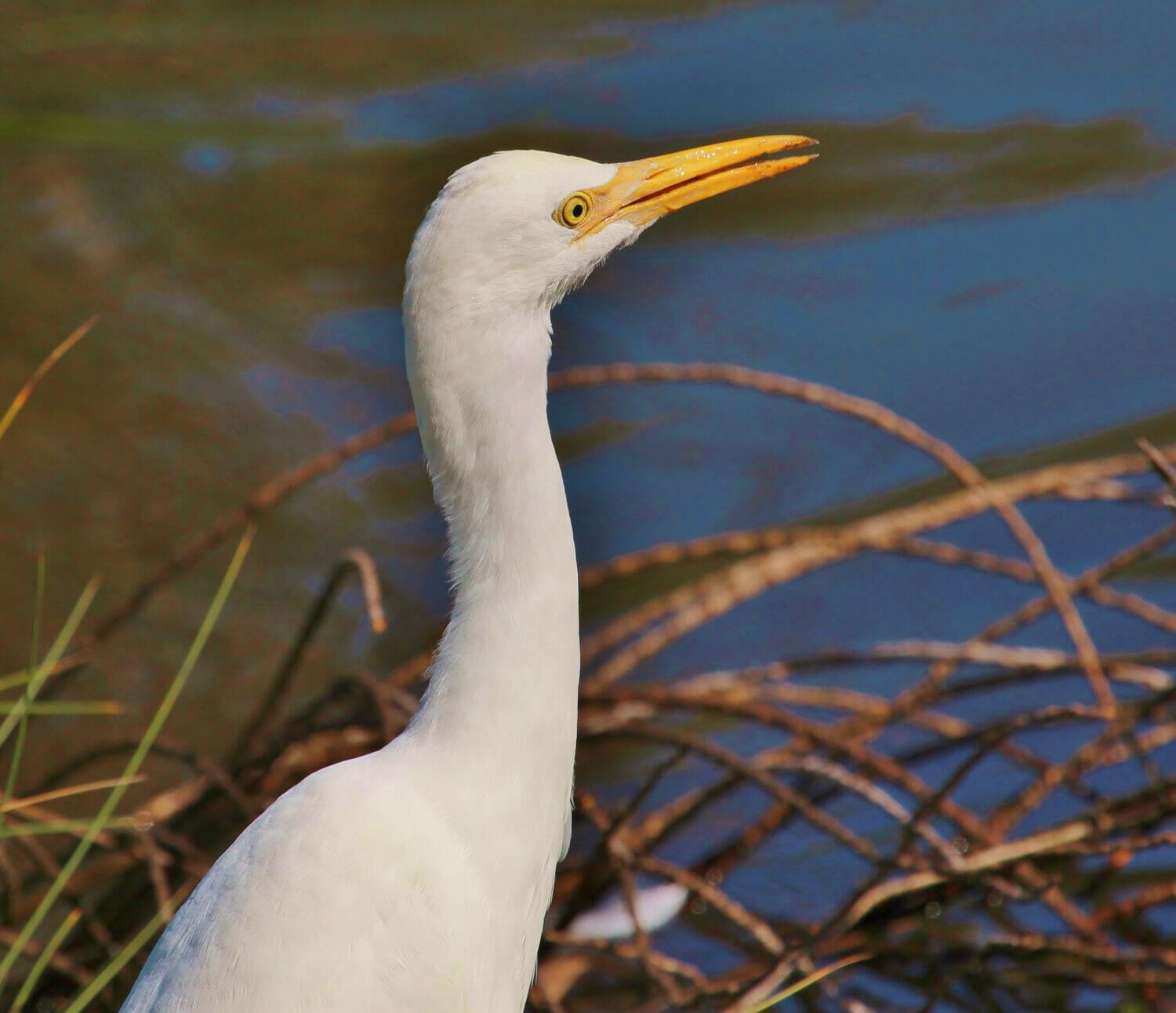 The Cattle Egret is a small heron with yellow bill and feet. It look relatively plain in non-breeding plumage but develops orange patches in breeding, along with long plumes.
Size
Length: 18.1-22.1 in (46-56 cm)
Weight: 9.5-18.1 oz (270-512 g)
Wingspan: 34.6-37.8 in (88-96 cm)
Range
The Cattle Egret is not only widespread across the U.S. but also the entire globe making it possibly the most successful egret. It can be found in agricultural areas and bodies of water except in mountainous or desert areas.
Facts
Primarily seen pecking at bugs disturbed by cows, the Cattle Egret can also be seen picking ticks and fleas off a range of animals from rhinoceroses to camels.
Cattle Egret will even follow agricultural machinery through fields to see if bugs are dug up.
Identification
The Trumpeter Swan represents swans and geese on our list and it is a beauty. A large water bird with a sculptured black bill.
Size
Length: 54.3-62.2 in (138-158 cm)
Weight: 271.6-448.0 oz (7700-12700 g)
Wingspan: 79.9 in (203 cm)
Range
The Trumpeter Swan is found across the U.S. and into Canada and Alaska.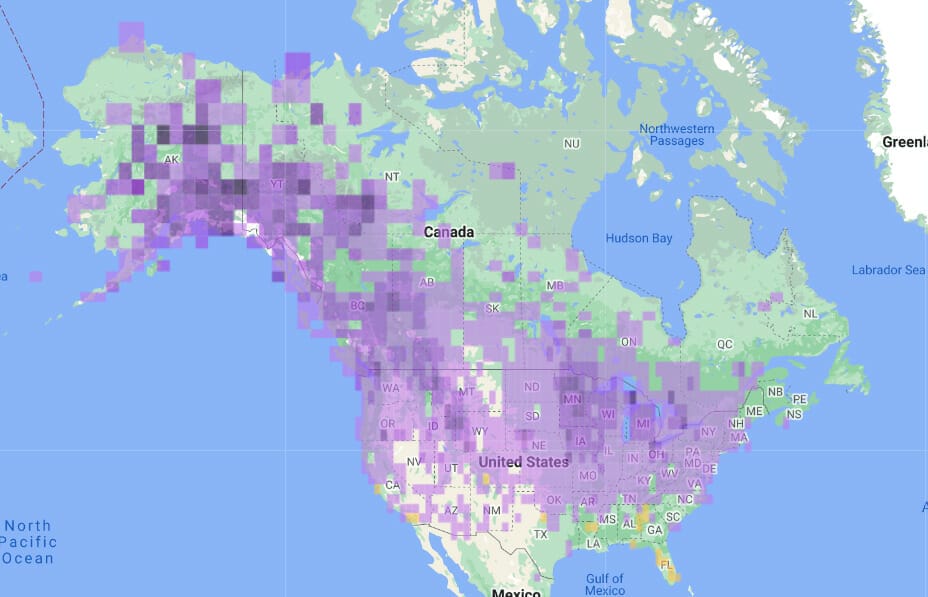 Facts
It might not look that big in photos, but the Trumpeter Swan is very large and weighs up to 26 pounds.
The Trumpeter Swan spends its time on shallow waters or in fields.
Identification
The Snowy Owl is one of the most impressive owls in the U.S. Its plumage ranges from pure white to much barring. That depends largely on age.
Size
Length: 20.5-27.9 in (52-71 cm)
Weight: 56.4-104.1 oz (1600-2950 g)
Wingspan: 49.6-57.1 in (126-145 cm)
Range
The Snowy Owl is often seen in the daylight over open fields making it quite accessible. It ranges from the south east north and west. It can also be found in coastal parts of Alaska.
Facts
The Snowy Owl has received much publicity since it stared in the Harry Potter films.
The Snowy Owl can not only be found across a wide area but it also travels a long way throughout that area.
Identification
This small shorebird is a beauty in white. On the back it is pale gray with some black markings around the face.
Size
Length: 5.9-6.7 in (15-17 cm)
Weight: 1.1-2.0 oz (32.5-58 g)
Wingspan: 13.4-17.0 in (34-43.2 cm)
Range
The Snowy Plover can be found on shorelines and inland bodies of water across the U.S. However, it is uncommon and seen much less outside of the summer breeding period.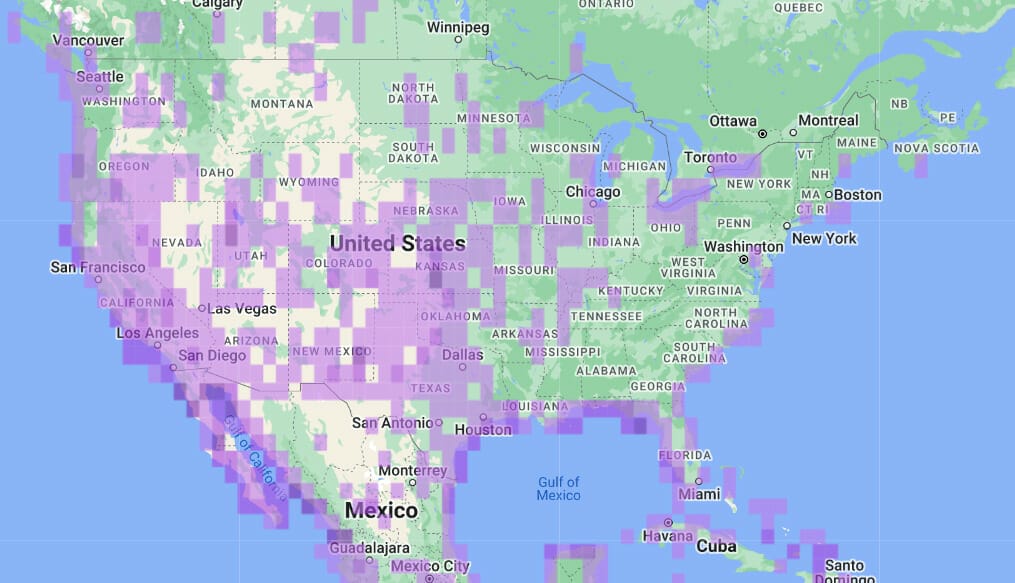 Facts
Small shorebirds like this tend to nest directly onto the beach making the early life of hatchlings very dangerous. As soon as they leave the egg, the chicks are mobile within a couple of hours.
The Snowy Plover are too small to brave the surf and so search for food further up the beach.
Identification
The Whooping Crane is stunning with its white body and black legs. The neck is also white and it has a fabulous crimson facial patch and crown.
Size
Length: 59.1 in (150 cm)
Weight: 211.6-275.1 oz (6000-7800 g)
Wingspan: 90.2 in (229 cm)
Range
The Whooping Crane is a rare sighting across the mid-West of the United States.
Facts
Like other cranes, the Whooping species conducts an incredible dance during courtship. As it is so large, this dance is even more impressive.
The Whooping Crane can be as tall as 5 feet.
Identification
Although it looks pretty much all white when stationery, the Wood Stork does have extensive black wings tips. the face is bare skin that is black and rough.
Size
Length: 33.5-45.3 in (85-115 cm)
Weight: 72.3-93.1 oz (2050-2640 g)
Wingspan: 59.1-68.9 in (150-175 cm)
Range
The Wood Stork is found predominately in the south east of continental America.
Facts
Wood Stork regurgitate water over their chicks to keep them cool.
Although the Wood Stork can reach 3 feet tall, it can be difficult to spot as it forages with its head down in the reeds.
Identification
The White Tern has a tubular shaped body, a bit like a torpedo. The eyes are very dark and the bill is blue tipped with black.
Size
Wingspan: 30-34 in (76-87 cm)
Range
The White Tern is seen throughout the Hawaiian Islands where it breeds.
Facts
The White Tern lays its eggs directly on to a branch. The egg and subsequent chick have no protection other than the parents from wind or danger.
White Tern spend their days fishing and bringing back small gifts for their mate.


Great White Egret (Ardea alba)
Identification
The Great White Egret is the largest of its type with a very tall stature and long neck which often has a kink in it. The legs are dark and the bill is yellow.
Size
Length: 37.0-40.9 in (94-104 cm)
Weight: 35.3 oz (1000 g)
Wingspan: 51.6-57.1 in (131-145 cm)
Range
The Great White Egret can be found in most corners of the world and is widespread across waterway and shorelines.
Facts
The Great White Egret can be distinguished from other white herons by looking at the gape (the line extending from the bill to under the eye). If it extends past the eye, then it is a Great Egret.
The Great White Egret is more sedate than other herons, taking a stand and stalk approach rather than the dashing about of the Snowy and Little Egrets.


Snow Bunting (Plectrophenax nivalis)
Identification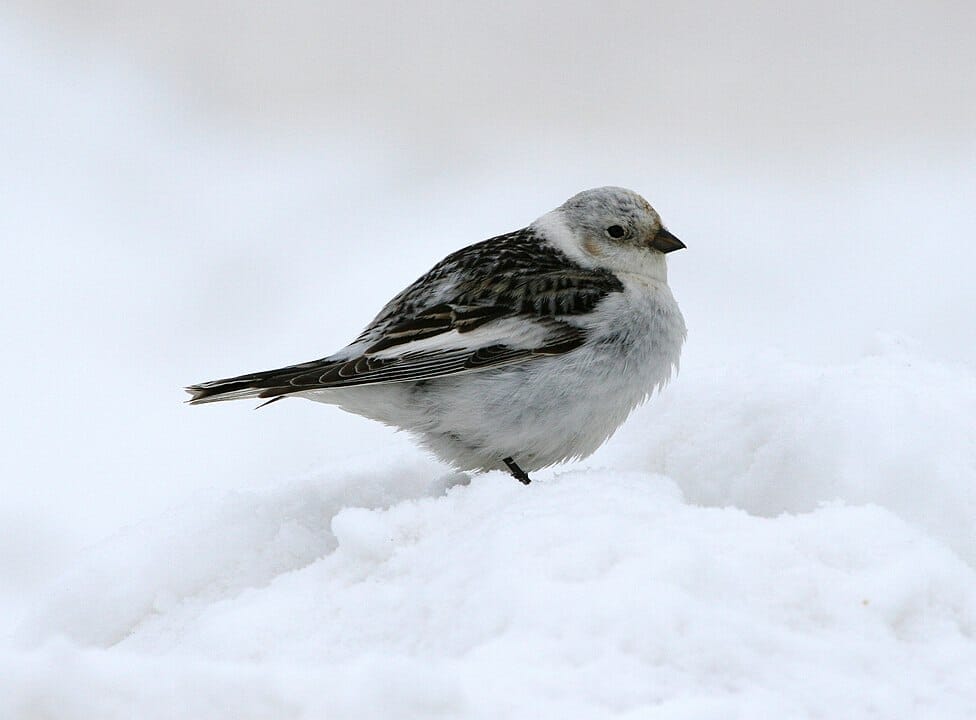 The Snow Bunting is our only largely white bird that is land based and that is because it lives in the snow! It has some black wing patches.
Size
Length: 5.9 in (15 cm)
Weight: 1.1-1.6 oz (31-46 g)
Wingspan: 11.8 in (30 cm)
Range
The Snow Bunting moves across northern areas of America, into Canada and Alaska. It breeds in the Arctic tundra.
Facts
The Snow Bunting doesn't build a nest as such. They choose rock cavities and fill them with fur and down to keep the chicks warm.
During the breeding period, the male wears down its darker feathers by rubbing them in order to reveal the stunning white ones.
Conclusion
Interesting that we only have one totally land based bird on our list with the Snow Bunting. All the other 11 species are related in someway to water. It just shows how well suited birds become to their environment.
We hope you enjoyed reading about the white birds of America.
FAQ
What is a large graceful white bird?
You could argue for the swan or pelican but for me, it has to be the Great White Egret as it slowly makes its way through water.
Is a white dove really a pigeon?
Yes, white doves are really just specially bred pigeons. Pure white pigeons are not really seen. The white dove is not included on our list for this reason – they are actually captive birds.
Where can you see the most white birds?
Probably Florida as it attracts the most variety of waterbirds and our white birds are largely either sea or water birds.